Main content starts here, tab to start navigating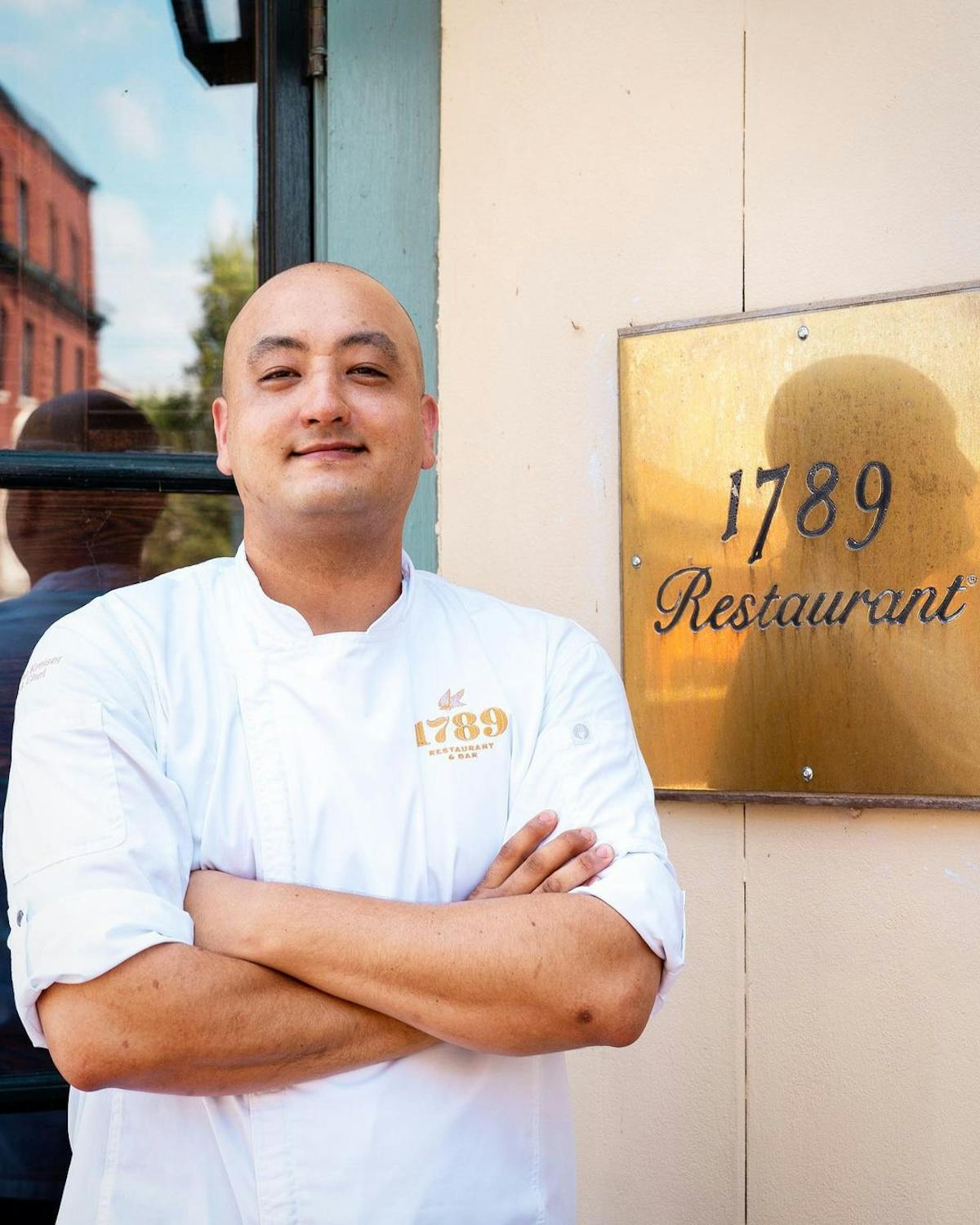 Charles Kreiser
Executive Chef
Charles Kreiser joined Clyde's Restaurant Group in October of 2020 and was quickly promoted from Sous Chef to Executive Sous Chef and now Executive Chef of 1789 Restaurant & Bar.
Born in South Korea with a father in the Army, Charles moved around quite a bit as a child – first to the state of Washington, then Germany, then finally settling in Virginia. During his college years at Virginia Tech, Charles developed his passion for cooking and made the decision to go to culinary school. Charles landed a stage at the fine dining restaurant 2941 in Falls Church, VA, where he had the opportunity to work with noted Chefs Kyoo Eom and Bertrand Chemel.
Charles loves watching and playing sports, enjoying Korean BBQ, music, drawing, and pottery.